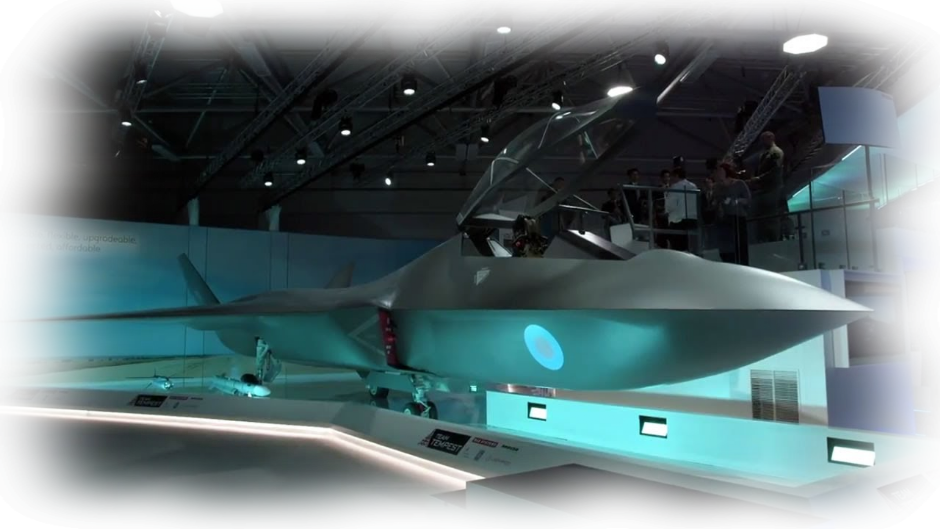 A mock-up of the Tempest in 2019

The BAE Systems Tempest is a proposed fighter aircraft concept that is under development in the United Kingdom for the British Royal Air Force and the Italian Aeronautica Militare (AMI).It is being developed by a consortium known as "Team Tempest", consisting of the UK Ministry of Defence, BAE Systems, Rolls-Royce, Leonardo S.p.A. and MBDA, and is intended to enter service from 2035 replacing the Eurofighter Typhoon aircraft in service with the RAF and AMI. Two billion pounds will be spent by the British government on the project by 2025.
On 19 July 2019, Sweden and the United Kingdom signed a memorandum of understanding to explore ways of jointly developing sixth-generation air combat technologies. Italy announced its involvement in Project Tempest on 10 September 2019, during DSEI 2019. The Statement of Intent was signed between the UK participant bodies and Italian participant companies (Leonardo Italy, Elettronica, Avio Aero and MBDA Italy).
Role
Sixth-generation jet fighter
National origin
United Kingdom
Introduction
Planned for 2035
Primary user
Royal Air Force
Program cost Initially
£2 billion up to 2025
The Tempest was announced by the British Defence Secretary Gavin Williamson on 16 July 2018 at the Farnborough Airshow as part of the Combat Air Strategy.[10] Tempest will be a sixth-generation jet fighter incorporating several new technologies.
The RAF had a similarly named fighter in the Second World War which also followed a Typhoon.
Tempest will be able to fly unmanned, and use swarming technology to control drones. It will incorporate artificial intelligence deep learning and possess directed-energy weapons. Another piece of technology being designed into Tempest is so-called Cooperative Engagement Capability, the ability to cooperate on the battlefield, sharing sensor data and messages to coordinate attack or defence. Tempest will feature an adaptive cycle engine and a virtual cockpit shown on a pilot's helmet-mounted display.
by UK Ministry of Defence (MoD)