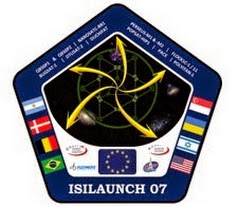 BugSat-1 posted at the launch base last May 19, 2014 the Argentine satellite BugSat-1--known as Tita - was sent to the base of launch in Yasny, Russia, in preparation for a multiple launch June 19.
BugSat-1 (Tita) weighs 25Kg and faces a mission of technological demonstration of a platform of small satellite for Earth observation that the company plans to put into orbit to provide a commercial service at a global level. "Tita will allow us to do tests on our unique design of multispectral camera orbit, and the feedback of the I + D for the BugSat-2 cycle, and the first constellation of service", said Emiliano Kargieman, CEO of Satellogic.
Tita - in honor to TitaMerello great popular singer of tango - boasts three antennas, a video camera for imaging, GPS receiver, a radio station in c and a UHF radio that will transmit on frequency of amateur radio telemetry and data aprs, part of whose software was prepared by members of Amsat Argentina.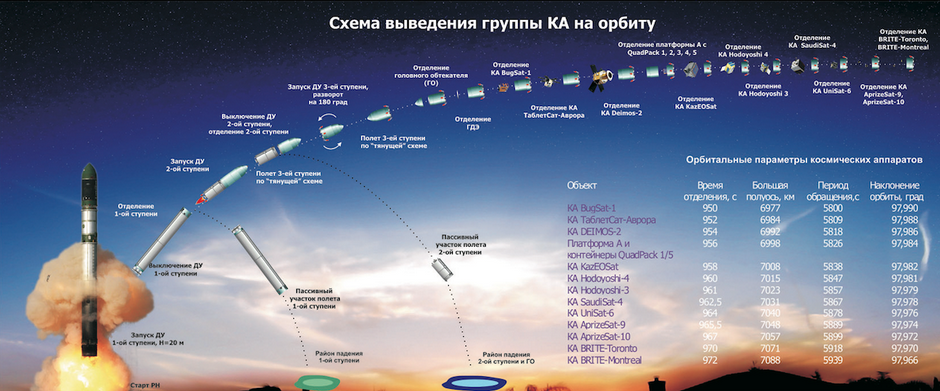 Bugsat-1 and other satellites of the ISILaunch07 mission, will be put into orbit by a Russian rocket DNPER from the Dombarovsky launch Centre in the South of Russia.

Nation: Argentina
Type / Application: Technology, earth observation
Operator: Satellogic S.A.
Contractors: Satellogic S.A.
Equipment:
Configuration:
Propulsion: None
Power: Solar cells, batteries
Lifetime:
Mass: 25 kg
Orbit:
Satellite COSPAR Date LS
Launch Vehicle Remarks
BugSat 1 (Tita) 2014-033E 19.06.2014 Do LC-370/13 Dnepr withDeimos 2, KazEOSat 2, Saudisat 4, TabletSat-Aurora, AprizeSat 9, AprizeSat 10, UniSat 6, BRITE-CA 1, BRITE-CA 2, Hodoyoshi 3, Hodoyoshi 4, Perseus-M 1, Perseus-M 2, Flock-1c 1,..., 11, POPSAT-HIP 1, QB50P1, QB50P2, PACE, Tigrisat, ANTELSAT, Lemur 1, NanoSatC-Br 1, Duchifat 1, PolyITAN 1, DTUSat 2, AeroCube 6A, AeroCube 6B



LAST NEWS
Dec. 28-2014

"We are gearing up to launch the first service constellation of 16 satellites next year," Emiliano Kargieman, Satellogic founder and CEO told Via Satellite. "We are also gearing up to launch the first satellites of the new generation in the second half of 2015."


Satellogic's goal is to provide real-time imaging of the entire planet on a daily basis. Kargieman envisions accomplishing this goal through a constellation that could scale up to as many as 300 small satellites in the future. He said the launches will likely take place with multiple launch providers to distribute the risk associated with any failure. The Earth observation startup Planet Labs has a similar approach, having distributed its "Dove" spacecraft aboard diverse launch vehicles. The company was able to bounce back quickly from the loss of 26 satellites during the Oct. 28 Antares rocket failure, quickly building and manifesting two satellites for the SpaceX-5 mission in less than two weeks.

Kargieman said Satellogic's initial constellation of 16 would begin with one satellite, followed by launches in series of five satellites at a time.

In June, Satellogic launched a third prototype satellite, known as BugSat 1, aboard a Kosmotras Dnepr rocket. Kargieman said the main focus has been on using this satellite in orbit to test components in a more visceral environment than just simulators. BugSat 1 is closer to the model that will launch than its predecessors, CubeBug 1 and CubeBug 2, allowing the company to more readily integrate learnings into the development process on the ground. While Satellogic continues to receive data and follow telemetry from CubeBug 1 and 2, the latest spacecraft has had the most influence on the design that will become the service constellation.

"Mostly, the goal with this satellite was testing the imaging payloads and testing some of the onboard processing that we are doing. So, we've been iterating over the last few months on the main payload, on the processing and working on the algorithms that we will deploy next year," he said.

A significant change was the decision to sharpen the resolution down to one-meter for multispectral imaging. Satellogic was previously planning to have sub-two meter resolution, but customer input led to an increase in image quality.

"I think one-meter is the magic number in satellite imaging where you start to see things that change on a day-to-day basis. That's what we are aiming for now and based on the feedback that we are getting from customers, that's the sweet spot where the applications start to make sense," explained Kargieman, adding that Satellogic's launch customers will begin using the service satellites late next year. "We still haven't announced who they are, but we are starting to work with groups in agriculture, oil and gas and some government. Those would be initially some of our focus areas of application."

Other changes include optimizing satellite assembly, calibration and operations. While operating a single-digit number of spacecraft at a time, Satellogic was able to handle more tasks by hand. With the larger constellation, more operations will be automated. For example, Satellogic plans to equip the service constellation with a mesh topology that enables each satellite to remain in constant communication with other members. This way each can send images to ground stations that would otherwise be out of reach when in Low Earth Orbit (LEO). The company is also planning to boost its manufacturing capabilities in the near future.

source: Satellite Today