South Korea KFX
Planes > list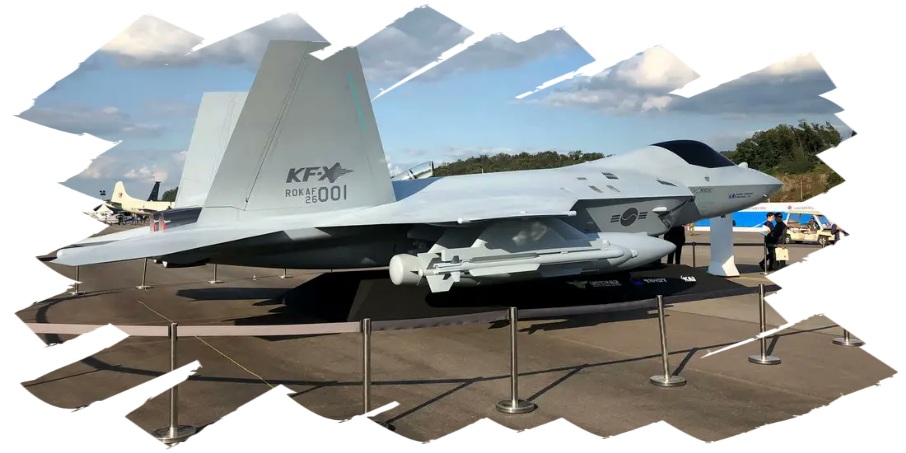 The South Korean Defense Ministry shows its indigenous KF-X fifth-generation fighter jet is beginning to take shape at the Saechon factory where it is being assembled.
KAI is also receiving assistance from Lockheed Martin on the project, which has an estimated total value of $7.4 billion, and is aiming to roll out the completed prototype by April of next year.
South Korea's Defense Acquisition Program Administration (DAPA) reveals that much of the stealth aircraft's fuselage has been assembled, as well as the wings. In the video, several large, pre-assembled pieces of the fuselage are slowly inched together.
The agency said in a statement accompanying the video that despite interruptions due to the COVID-19 pandemic, the KF-X will still be debuted in the first half of 2021, as originally planned.
Ahn Hyun Ho, president of Korea Aerospace Industries (KAI), based in Saechon in South Gyeongsang Province, also said that all members of the company have labored to make the KF-X's successful development "seamless and perfect."
So far, the bulk of the fuselage and the wings have been completed and major subassemblies are now in the process of being mated together on the production line. The fuselage seems to have been completed in three major components: forward fuselage including the cockpit, center fuselage 'barrel' with integral wings, and a tail unit, to which the flying surfaces have not yet been added.
The prototype is under construction with expected to be completed by mid-2021. The first test flight is anticipated in 2022, with manufacturing scheduled to begin in 2026. South Korea expects to deploy 120 of the aircraft into service by 2032.
A total of 6 prototypes will be built to undergo testing until the production model KF-X enters service in 2026.
KF-X is a 4.5th gen fighter with a future plan for 5th gen conversion. It already has space allocated for Internal Weapons Bay and the software development reflects this.
The influence of Lockheed Martin as a contributing partner in the project is apparent: the jet has a similar profile to the F-22 Raptor and F-35 Lightning II aircraft, which the company built and which were the first fifth-generation jets.
Other competitors, such as China's FC-31, built by Shenyang Aircraft Corporation, and Turkey's TF-X, being built by Turkish Aerospace Industries, have a similar shape.
According to KAI, which is heading the project, the KF-X will have better kinematic performance than the F-16C Falcon, which KAI built under license from Lockheed in the 1990s.
The F-16C has a maximum speed of 1,370 miles per hour, or roughly twice the speed of sound, and can hoist a 17,000-pound payload more than 1,800 miles.